Writers who build a platform from the ground up lay the foundation for a vibrant career.
The process begins with the decision to view writing as more than an interest or hobby but as a serious pursuit. 
Dedicated writers accept the challenge of learning the craft, which is a lifelong pursuit, and they also embark upon how to gather the tools needed to take an acclaimed role in the publishing world. 
What Is a Writer Platform?
Writers who desire visibility in the marketplace accomplish their goals through a platform.  A solid reputation allows them to sell books based on credibility and professional contacts. The combination creates awareness by incorporating realistic goals, a specific genre, a unique voice, a social media presence, and insight into marketing and promotion. 
These traits provide a road map that allows writers to analyze progress and make needed changes in a continuous quest to become experts in their chosen field. Platform construction takes time, patience, and commitment, much like how writers acquire knowledge to communicate effectively through the power of words.
Establishing a quality platform ensures the writer's brand and identity are secured in the publishing industry.
7 Elements of an Author Platform
1. Brand
A writer's brand is a red carpet of introduction to welcome readers and industry recognition.
It's an identity that shows genre and demonstrates what others can expect from writing projects, social media posts, and any printed matter attributed to the writer's name. Branding is not a marquee in a writer's front yard with a sign "Buy Now" in neon lights and the title of the latest book in life-size letters. 
A brand is critical to a reader's positive emotional experience. It's why a reader focuses on words composed by a particular writer—the readers know what's waiting for them. There's no need to contemplate the subject matter because the brand says it all.
The reader appreciates that content promises are kept. 
For some prominent writers, their name alone is their brand. The brand's distinction is dominated by integrity and trust.  A platform allows a brand to have more visibility and intimacy with the reader.
2. Craft
Writers who create outstanding manuscripts entertain, inspire, encourage, inform, and teach readers. Adherence to quality is the most important role of a writer. Hours are spent honing the craft and weaving techniques that appeal to readers. Competition is tough, and to generate interest, a project must excel in content and editing. 
Writing and critique groups offer a means to give back to other writers. We share our expertise by offering constructive feedback and receive help for our work. 
Mentoring a serious writer who longs to grow in the craft strengthens our skills while aiding another writer to deepen their craft and build their platform.
3. Face-to-Face Events
Book signing and speaking events add mortar to the writer's platform. Showing genuine concern for those in attendance builds reader trust and reliability. 
Not every event needs to be a selling opportunity. Consider offering your best teaching or speaking topic to a book club group, charitable organizations, and libraries.
Writers who invite readers to join them at a coffee house for a chat with no mention of "buy my books" is another demonstration of how writers genuinely reach out to others. 
4. Social Media
Social media helps the writer develop online relationships. Everything we write expresses a subtle message that the reader/follower needs to come before ours. Whether social media sells books is an easy question to answer.
Would you purchase a book from an author who chooses 100% "buy-me" and "follow-me" posts or an author who asks questions and addresses heartfelt needs? The humble, concerned writer believes in the 80/20 rule: 80% of the posts focus on benefitting the reader, and only 20% directly promote the book. 
Success isn't determined by the number of followers.
A better measure of success is the number of quality engaged relationships who may live across the globe. The mindset "It's not about me" must prevail, or others will see the writer's transparency, and the peek inside may not be good. Online communication has caused the world to shrink. News and events report instantly to our devices, attracting and connecting those who share similar interests.
These groups form communities that range from hundreds to millions of people. Social media is a conduit to provide unique information and increase relationships with like-minded people. 
A writer needs a website, a presence on Facebook and Twitter, and a blog. A blog doesn't have to be the writer's; posting regularly on a blog that receives a lot of hits works well. Other platforms are important if our readers are there.
Writers choose social media communities based on where their readers are active.
It's also determined by the genre and the reader's age, cultural interests, occupation, and a host of other characteristics that define the reader. 
Savvy writers navigate to where readers are spending time posting and exploring interests about those things relevant to their lives, professionally and personally.
Relationships are built when a writer understands readers' needs and works diligently to meet them. Pose the question in a blog post or ask followers via a social media venue: "What other social media venues do you enjoy?" 
Another tip is to ask followers what type of content they would like to see.
These answers target the dilemma of deciding what kind of information to write about and where it should be posted. Each social media network has a personality, and writers develop their bios according to the venue's voice. Study the bios of others, and create one that matches your identity and what the site has to offer.
Use a professional headshot across all platforms. It's best if you have one photo that you use consistently so your brand is easily identified—though you may need to update your photo from time to time.
5. Goals
A writer without goals is like a butterfly without wings. All that trouble to spin a cocoon only to emerge unable to fly. 
Goals are specific dreams on paper, measurable, and filled with purpose.
Writers achieve them through hard work, small steps, analyzing and comparing methods, and determining priorities. Short-term goals trickle behind long-term ones and provide satisfaction for continuous hard work. 
Easily met goals can initiate boredom and may lack momentum in growing the writer's career.
Difficult goals might serve to depress and frustrate us, making us want to quit. Spend time forming goals worthy of the time and effort to fulfill them.
6. Organization
Some writers are highly organized, others are a sloppy mess, and then others are somewhere in between.
To ensure a platform continues to serve the writer's needs, the organization is essential. These tools are an aid to time management. Online calendars keep us on task and ahead of deadlines. By noting when something is due days or weeks beforehand, the writer completes the task and is not taken off guard when interruptions occur. Life happens even if we aren't prepared.
The writer who refuses to consider those things will face an overwhelmed attitude. Spreadsheets allow us to arrange data in a manageable form. Through columns and tables, we have information at our fingertips to analyze. How can we see where we are if we don't see where we've been?
Measure progress and pitfalls to stay focused.
7. Marketing and Promotion
Writers who have developed a solid platform find a marketing and promotion plan much easier to put together. They have a known brand, interact with their audience, and understand each book launch requires an analysis of the previous campaign. They are team players who value all who will walk alongside them. 
Having established a writer's platform can help populate a multi-tab spreadsheet with vital information in chronological order that enable sound results throughout a book launch campaign:
Advertising, both print and online

Blog posts, articles, and interviews

Book club aids for physical and online formats

Giveaways and contests 

Promotions that weave their brand, genre, book content, and audience preferences

Quotes

Social media posts and relevant hash tags

Speaking topics

Street team campaign

Videos and memes
To guarantee the writer is ahead of schedule and maintains expertise, good nutrition, daily exercise, an active spiritual life, and healthy mental/physical habits are critical. To deal with stress and avoid the nudge to give up, the writer places value on rest and getaways to ease work and life pressures. 
Challenges are healthy ways for a writer to add knowledge to the writer's craftsman tool belt, and balance is essential to support a positive attitude.
Building a platform from the ground up isn't a simple task to check off a list. Neither is the construction a single endeavor.
It's the life of a writer who longs to impact and benefit others through hard work, powerfully written content, and demonstrating a servant's heart.
---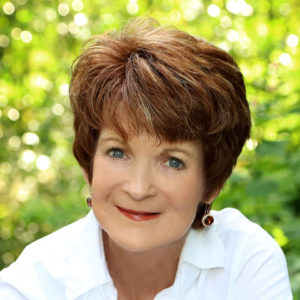 DiAnn Mills is a bestselling author who believes her readers should expect an adventure. She is a storyteller and creates action-packed, suspense-filled novels to thrill readers. Her titles have appeared on the CBA and ECPA bestseller lists; won two Christy Awards; and been finalists for the RITA, Daphne Du Maurier, Inspirational Readers' Choice, and Carol award contests.
---