I'll Show You How to Make a Living as an Author
Making a living selling your books sounds like some crazy pipe dream.
It seems like you either have to be the next J. K. Rowling or get extremely lucky to have the opportunity to become a full-time author.
But is that really true?
Absolutely not.
I make a livable income off my writing, and I know plenty of other authors who do the same.
So why do so many people believe this myth?
Because they expect to make 6 figures off their books within a year.
They've heard crazy success stories of people making millions off their self-published books …
They've heard wild claims that say if you follow certain strategies, you can whip together a book and make thousands of dollars within a matter of months ....
And because of all the noise, they set unreasonably high expectations.
I'm here to make sure you don't fall into the same trap.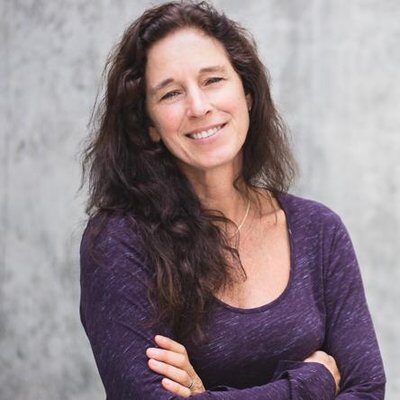 My name is C.S. Lakin, and I'm a full-time author, blogger, editor, and writing coach. I've written and published 30+ books over the last 10 years and make a comfortable income from my writing.
I work with writers all over the world, and they tell me their stories of success and failure. I've interviewed literary agents, publishers, and best-selling authors to learn what tips they have for authors wanting to make a living from their writing.
I'm bringing more than 30 years of experience and wisdom gleaned from the ups and downs of my writing journey to this website.
I started The Self-Publisher to help you make a comfortable income from your books too.
Because I firmly believe that if you love writing, are dedicated to improving your craft, and persevere, you can get to a spot where you can make writing your full-time paying job.
You might not become a millionaire …
You might not become the next Stephen King …
You might not have tens of thousands of fans waiting on pins and needles for your next book …
But you can reach the point where you can pay your bills doing what you love most (not to mention the freedom to go to work in your PJs and bunny slippers!).
There are simple, practical methods to building your career as a self-publishing author. Yes, it takes work and time. No, you're not going to be rich overnight. But seeing progress and success grow incrementally is both encouraging and exciting.
I've seen my writing career take off in ways I could never have imagined. I believe you can experience this success too!
I hear from writers all the time who have followed these tried-and-true methods to successful self-publishing and are psyched by their book sales and growing fan base.
I'm here to help you make that dream a reality for you too 🙂
Interested in getting started?
One of the most important things you can learn about self-publishing is how to get your book discovered on Amazon. With thousands of new books published each day, writers must get an edge.
Because this is so crucial to get right, I wrote an in-depth guide that reveals 8 simple secrets to big book sales on Amazon.
You can download it free AND join my insider newsletter, where I'll reveal even more strategies and guides for selling your books (that aren't on the blog) by clicking below:
Click here to get your free copy of 8 Simple Secrets to Big Book Sales on Amazon