If you thought writing "The End" meant you were done with your book, I'm sorry to tell you that it's only the beginning. You might spend months, even years, building a beautiful fishing boat, but if you leave it docked once you've finished, how will you catch any fish? The fish are out at sea, swimming in happy ignorance about your masterpiece.
Just as with your boat, your book needs to be launched!
But what does a book launch involve? You don't want to spend endless hours in preparation for your pub date (the day your book is officially released into the world), only to watch your spectacular craft sink to the bottom of the bay. Your book launch is only one facet of your overall book marketing plan, but it's an important one to plan carefully.
Why? Because much of the buzz and interest for your book can be best generated by sparking interest and excitement before it's released.
Of course, once your book is published, you can and should continue to market it, and if you're promoting on Amazon (the top site readers buy books from), you'll need to understand how Amazon's search engine discovers books so you can optimize yours to rise to the top of the results when potential customers are shopping for their next great read.
Why It Starts with Your Website
It should go without saying that, by now, you should have a classy, professional website. Take the time to peruse the websites of best-selling authors in your genre. Note what features these authors showcase. How do they display their upcoming or new release? Do they have a dedicated page that describes the book? Is there a sample excerpt?
Do the same with your website.
Most important, no doubt you'll notice a pop-up asking you to join their mailing list.
What lead magnet (freebie) do they offer to entice you to sign up? Think about what you can offer to draw readers onto your list. A novella? A bonus scene or chapter not included in your book?
Your mailing list is the backbone of your success as an author, for it is your line of direct communication to your most faithful fans who love your books. They are the ones who will best help you launch your book (and I'll discuss building a launch team further down).
What Are Book Launch Strategies

Photo by Dmitry Ratushny on Unsplash 
What are some of the key items you need to tick off for your book launch? That will depend on how much money you want to invest.
In another post, I talk about book promotion sites and how to strategize your advertising efforts, so be sure to thoroughly read those recommendations. While you can throw a lot of money around in advertising your book, often those efforts don't equate to sales.
I spent years making extensive charts tracking all my paid advertising, trying out dozens of promotion sites, and often lost money on the effort. However, I can't determine what impact all that exposure made over time. You might spend a fortune on advertising over many months and see your sales and mailing list grow steadily without knowing if that's primarily the result of your marketing strategies.
As I've reiterated often, your mailing list is key.
Those on your list already know who you are. They're familiar with what you've written. If you're launching your first book, they may have joined your list because the subject or story idea interests them. You won't need to spend money on advertising to them (though there are ways to do that by providing your list to Facebook, for instance, to target ads to reach them).
They're the folks you want to invite to join your launch team.
What Is a Launch Team?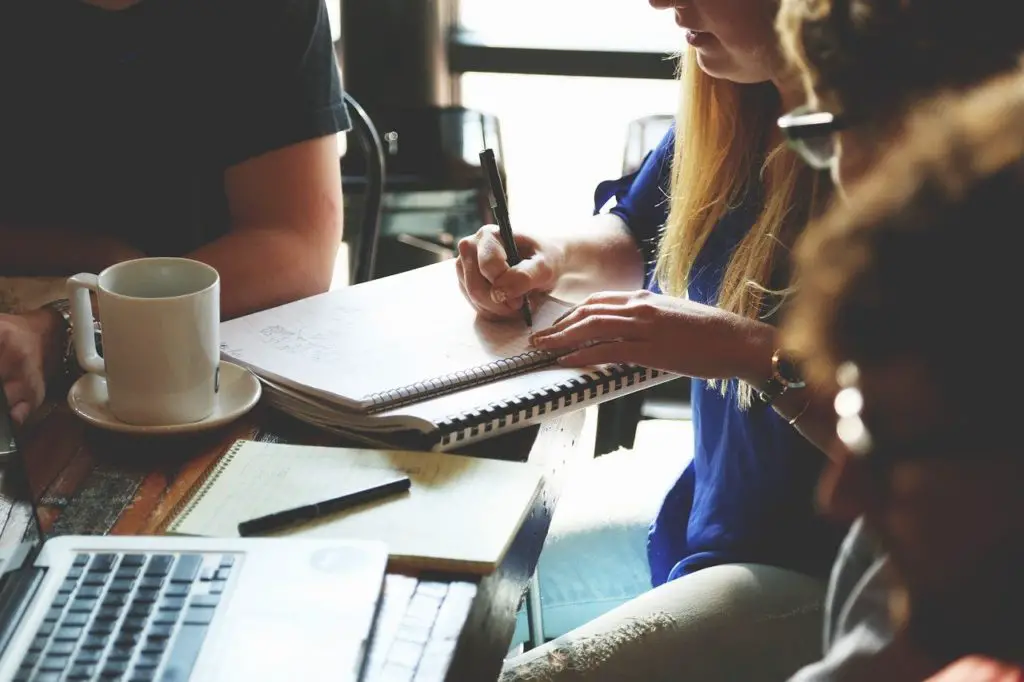 Glad you asked. Basically, a launch team is made up of people who want to help you promote your book. They can be friends, family, fans of your prior books or blog, or members of your writers' group.
You enlist them to do any or all of the following:
 

Read an advance copy (ARC) of your book

 

Give you feedback and note errors in your ARC

 

Post early reviews on social media

 

Share your launch materials with others (on social media or WOM)

 

Encourage others to buy your book

 

Post reviews on Amazon and Goodreads once the book is published
Aim for a couple of dozen people to make up your launch team, and be ready to reward them!
Authors give their launch team members free autographed copies of their books, bookmarks or other promo items like coffee mugs (you can have mugs made with your book cover at Vistaprint), and even let them name characters for the next novel.
You want to build a close relationship with them, so send them emails that share things about you personally (don't get too personal though!)—thoughts on why you write, why you wrote that particular book, struggles you've had, and lessons you've learned.
Some authors create a private Facebook group so launch team members can chat and interact. Others share short videos of themselves talking in a casual, friendly manner. Quality is better than quantity when it comes to a faithful, dedicated team. You want your team to be enthusiastic and supportive.
They should believe in you and want to see you succeed!
When you send them an advance copy, do ask them to point out any errors in plot and/or grammar that you see. But don't ask them to edit or critique your book. I like what author Elizabeth George does. She writes out some questions that she's most concerned with regarding her story and asks her advanced readers not to look at the questions until they are done reading the book.
Then they answer her questions. While this pertains more to beta readers, your launch team can let you know which character they liked best and why, what their favorite scene or chapter is, and how the book made them feel when they finished it. You can put out the word on social media that you are looking for people to join your team.
Make it easy for them to sign up by giving a link to a Google doc in which they can enter their name and email or use SurveyMonkey. Give them options regarding how involved they want to be. But don't bribe anyone or make promises you don't intend to keep. Respect the fact that people are busy, and show appreciation for their help and time.
You might be surprised by the positive response.
What Is A Launch Timeline
Two months before your scheduled release date, start gathering your team members.
Send advanced reader copies (PDF, .mobi or epub files—even Word docs, if you want them to be able to make comments and/or note typos in the pages) as early as you can but at least a month ahead.
A couple of weeks ahead of release, remind them to finish reading your book, choose their favorite passages and quotes, and start putting a review together.
They can email you their review when it's ready (because you can put these reviews up via Author Central to show up on your Amazon product page), but you also want to remind them to post their review once the book is officially published.
They can also post reviews on Goodreads.
The days leading up to launch day, ask your team to blast social media to let others know your book is available (and still available for presale at a discounted rate) and to share their personal thoughts about your book.
After your book releases, be sure to reward your launch team with whatever you promised them—and more. Gift cards are a great way to say thank you (along with chocolate, of course!).
What Are The 8 Steps to Prepare to Launch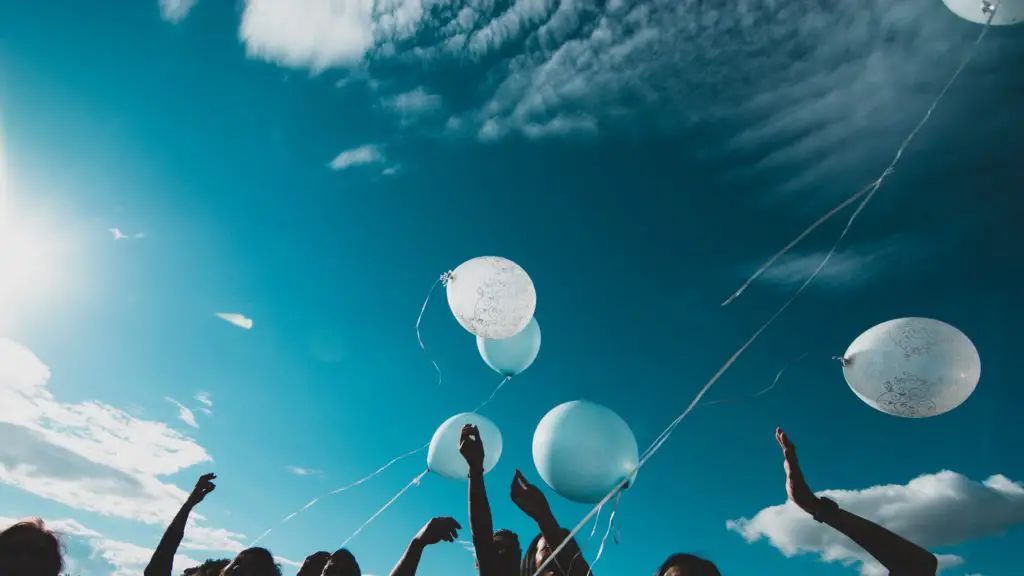 Photo by @bradleysantos_ on Unsplash
Here are the key steps you need to check off your list as you prepare for publication.
1. Decide on your book pricing.
I often put my books up for presale at a special discount rate ($0.99 or $2.99, for example), in order to get as many sales as possible right away. This can lead to a batch of early reviews, which is desirable. (See Step 8 in this post to learn more about pricing strategies.)
Plus, when customers learn that the discount only applies to preorders, they'll be inclined to grab the book at that low price before it goes up (and you can also use Kindle Countdown for this—but note your book must be enrolled in KDP Select at least thirty days before release).
2. Get your book ready to upload.
You may have put an early draft up on Amazon to set up your preorder capabilities (recommended), but you'll need to get that final draft up in time for launch.
Part of that preparation involves formatting your book and putting in the appropriate front and back matter, as well as writing keyword-loaded description copy for your product page (be sure to get your free extensive PDF guide "8 Steps to Success on Amazon" by signing up for my mailing list on this site—it explains everything you need to do in this regard!).
If you plan on releasing a paperback version at the same time as your ebook, you'll need to get that prepped as well. Amazon has downloadable templates to ensure you lay out your print book correctly.
I can't tell you how many self-published paperback books I've purchased on Amazon that are horribly formatted, with inconsistent fonts and sizing, overly wide gutters and margins, and pages with single lines (no widow/orphan control).
Your book, in any format, should look professional.
If you don't feel competent or comfortable doing this yourself, hire a book designer! It's your reputation that's at stake here.
3. Prepare your emails to your list and launch team.
You should be collecting emails via some email marketing software, such as Mailchimp (what I use), GetResponse, and Convertkit. You can put together workflows (emails that go out automatically when people sign up for your list) specific to your launch.
This is what I do every time I get ready to launch a new book or online course.
Think about writing at least four emails to send out starting four weeks before your release date that shares excerpts and thoughts about your book, with links to buy at the presale discounted price.
Be sure to send out a reminder the day before launch—that's when you normally will get the most sales as people often wait till the last minute to grab the discount.
4. Submit your book to promotion/advertising sites.
You'll need to have your ASIN (your Amazon ID number) for your book to promote on these sites (or your Amazon URL for your product page). The only way to get this in advance of publication is to set your book for presale weeks ahead of release.
Depending on your budget, start submitting to the sites you've chosen (and many are free or minimal at cost).
5. Put together a list of social media blurbs.
I like to create a lengthy Word document with a wide range of tweets and longer blurbs for Facebook, LinkedIn, and other social media sites.
I also put together a folder of images on my computer desktop that I can grab to use in these postings.
You can schedule them so they are sprinkled throughout each day, and I usually start about four weeks ahead of my release date.
These are specific to spark interest in my book and tout the discount during presale (say something like "preorder your copy for only 99 cents before June 1!").
6. Consider doing a virtual book tour.
Blog tours for launch can be highly productive. I've done quite a few blog tours timed to occur during the month of my release. 
Pump Up Your Book is one of many sites (which I've used) that offer tour packages for writers. You'll need a few weeks' lead time before release to get these set up. You might also think about creating a book trailer, but they can be costly to do well.
7. Write guest blog posts to get wide exposure.
I can't emphasize enough how awesome guest blogging is. Regardless of whether your book is fiction or nonfiction, you can cast a wide net over other people's audiences by being featured on their blogs.
You can do an interview in which you discuss your book (and there are lots of podcasts that feature author interviews too!), or you can write a post that will fit nicely with the theme and purpose of the blog, tailoring your content to that audience.
8. Prepare a press release for your book.
While you don't need to put together an extensive press packet, it's important to have your material streamlined and designed for media release.
Even if you're a first-time author, you can present a professional face by putting together a great press release.
Kindlepreneur has a terrific post to show you how to do this step by step.
What Are Book Launch Events
The launching of your book is a cause to celebrate!
But when you host a launch party, don't make it all about your book or even about you.
Make it more about the love of reading, about how good books make us better people—things like that.
While some authors have held launch parties at bookstores or other physical locations, online events can draw more people—even from around the world—and in this time of coronavirus and the uncertainties of gathering together, that can be a wiser (or even the only) choice.
Think about how to make this a fun event. Have book-related contests, quizzes, and prizes. It's all about getting folks engaged and excited and enjoying the interaction.
Some authors are setting up live-streaming book launch parties on Eventbrite, including gift card giveaways for donuts and a live interview and Q & A with the author, everyone is welcome.
The same can be done as a live Facebook event.
Launch Your Book!
As you finish writing your book, think about that launch.
Take the time to plan your launch and get your team organized.
You may not get to crack a real champagne bottle across the prow of a boat, but you can celebrate the release of your book by successfully sending it out into an ocean of potential readers.
Who knows? You just might hook a net full of enthused fans.
Featured Photo by Carolina Heza on Unsplash