If you have just finished your book—or are in the process of finishing it—I have some bad news for you…
Writing your book is the easy part. 
Because here's what comes next:
Planning and executing your book launch

Developing pricing strategies

Marketing and promoting

Selling and managing sales channels

Advertising

Building a fan base

Assembling a street team

Developing a mailing list
These are just a few essential things that will determine your book's success. These are also the things that make most writers cringe.
I mean, you write books because you love to write, right? 
But without following through with marketing, selling, and advertising, your book won't be discovered.  
You may be saying, "I'm no good at marketing or sales. I'm a writer! I don't know how to market a book."
I hear you. 
But the reality is, no matter how good your book may be, you'll never achieve your goals unless you take these all-important next steps seriously. 
The good news is, marketing doesn't have to be as scary as you might imagine. 
In fact, if you follow some of the advice in this article, you may begin to enjoy marketing your book.
What is the #1 Most Deadly Mistake When Marketing Your Book
I once opened a bed and breakfast inn on the Northern California coast. 
Running a bed and breakfast and writing a book may not sound remotely similar, but both are businesses, after all.
That's right. Your writing career is a business. 
If you want to build a successful writing career, you have to treat it as a business. 
The sooner you tell yourself you're a professional and not a hobbyist, the closer you'll be to reaching the success you envision.
Just as I had to treat my bed and breakfast as a genuine business, you have to do the same with your writing career. 
And one thing that will guarantee your failure is not having a plan.
My bed and breakfast quickly became successful, averaging way above my competitors during the thirteen years I ran it. 
The reason for this success is due to putting in the work in advance. I did my homework and wrote a business plan before opening the doors.
The same mind-set applies to launching and marketing your book. 
You need a plan, and the sooner you create this plan, the better.
Not having a plan is like waiting to win the lottery but refusing to buy a ticket. It just doesn't work like that. 
Having a plan and refusing to execute it doesn't work either. 
If you don't know anything about creating a marketing plan, take a look at this blog post that focuses on creating a Rock-Solid Book Marketing Plan. 
The book marketing strategies we discuss in this article align with the overall book marketing plan you'll create. 
Here, we'll focus on fifteen proven book marketing strategies that effectively show you how to market your book. 
But you won't find success using them unless you first have a book marketing plan.
Once you do, these strategies will help you execute it.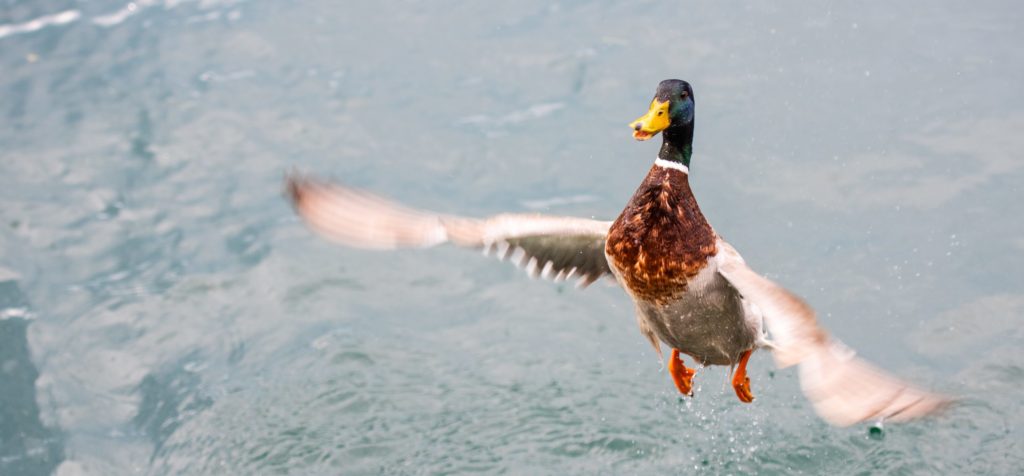 How to Market Your Book: 15 Proven Book Marketing Strategies
Before we dive into these proven book marketing strategies, I want to make it clear that these aren't restricted to your book launch.  
Don't get me wrong—your book launch is important. But that only takes up a few weeks of your book's lifespan. 
What you need is marketing that helps you in the long term.
So although some of these strategies will help you in and around your launch, they're also designed to help you create long-term success. 
That's what you're after, right? You're not in this for the short term, just so you can hit the best-seller lists once.
Assuming you want to make a career out of writing books, you need to have a longer-term vision.
Tht's how to market your book the right way. And these are the book marketing strategies that help.
1: Social Media
Do you need to be on social media to have a successful book? 
Not necessarily. 
As with every strategy, it depends on who your audience is, where they are, and how they find their books.
Yet social media has become more relevant (and necessary) as millions of people of all ages spend many hours consumed by it each day.
What's more important to consider is which platform(s) you should focus your attention on. 
There are many to choose from, although the most relevant for authors are often these:
Twitter

Facebook

Instagram

Linkedin

Pinterest
What are some of the strategies to marketing books with social media? 
Here are what the experts suggest:
Twitter:
Use relevant hashtags

Tweet relatable content 

Engage your audience by "liking" their comments

Search different hashtags to find your core audience
Facebook:
Create a Fan Page for either yourself or your book

Post video content (don't just stick with text)

Use the Facebook Live feature to engage with your audience

Don't be afraid to write some long-form messages relevant to your core topic
Instagram:
Use relevant hashtags

Post photos of yourself and your book

Engage your audience by "liking" their comments

Ask questions to further increase engagement

Search different hashtags to find your core audience
Linkedin:
Focus more on business-related topics

Share relevant statistics from your book (ex: sales)

Link to relevant blog posts and articles

Connect with other authors, agents, and publishers directly
Pinterest
Create "pins" that link back to your website or book's page 

"Repin" other content that's relevant to your genre/topic

Create "boards" that you link all your content to

Join relevant groups

Optimize your "pins" with relevant keywords
Don't try to appear on all the platforms but rather find one or two that's most relevant to you and your readers. Be engaging, have fun, and get your book in front of as many people as possible without being pushy or obnoxious.
2: SEO
Search Engine Optimization (SEO) is all about discoverability. 
Basically, what this means for you, the author, is you want to make sure what you write about your book online gets noticed by the search engines. 
When people type words into a search bar, you want these "searchers" to find your content and pull it into the search results, whether this from Amazon or your website.
Optimizing for SEO can provide huge results in the long term. 
For starters, you should research the most relevant keywords to your book and genre. 
The easiest way to research keywords is to use Google's Keyword Planner. 
It's free and simple to use and gives you everything you need to home in on the most important keywords and phrases.
This guide from Brian Dean offers a good account of how to use Google's Keyword Planner. 
Once you have a few phrases most relevant to your book, genre, and audience, you can optimize your copy to include these words and/or phrases.
How To Promote Your Book with SEO
Website SEO:
Rank for your author name

: Optimize your home page for your name by including it in your SEO title, meta description, and a heading on the site. In addition to this, build backlinks to your home page through guest posts and podcast interviews promoting your book.

Rank for your book's name

: Create a landing page for your book that has your book title in the URL, meta description, and heading. Include a link to this page on your navigation menu and link back to that page from other sites while you promote your book.

Rank for reader searches/questions

: Do audience research to figure out what readers in your genre search for (both with Amazon and Google Keyword Planner). Then, create SEO-centric content targeting these keywords and build links to it.

Get featured on best-seller lists

: Many authoritative websites produce "best of" lists you can get featured on (best fiction authors in 2020, best fiction books of 2020, etc.). Research lists in your genre by replacing the words in the brackets with your genre and different years and search these in Google: 

"best [GENRE] books of [YEAR]"

"best [GENRE] authors [YEAR]"

"up and coming [GENRE] books"

"up and coming [GENRE] authors"
Reach out to each site you find and ask them if they might include your book on their list. They just might! 
Amazon SEO:
Book title:

Optimize your book's title and subtitle. If you can include one or more of your main keywords, that will boost your SEO.

Main description

: Your description is similar to your book's blurb or back-cover copy, but on your Amazon page you can go into greater detail. Make sure your description includes most (if not all) your chosen keywords, and aim to mention your main keyword several times. Put your description up via the KDP portal, and, if possible, use all 4,000 allotted characters.

Editorial reviews

: In Author Central, Amazon allows you to include several editorial reviews from those who've read and reviewed your book. This is another prime location to include some of your keywords.
These are the essential SEO aspects you need to consider as an author. 
SEO won't turn a bad book into a good one, nor will it save a poor marketing plan. 
All SEO does is drive more people toward you. 
But assuming you have a solid book marketing plan, SEO can be the difference that separates you from other authors.
Best of all, once you optimize your pages and book, it will organically grow over time. 
The better the rest of your marketing performs, the more effective SEO is. 
It's self-fueling and can lead to exponential growth. 
However, it's important to note that there's a fine line between adding keywords in a natural-sounding way and forcing them into your copy. 
It's better to create a great book description that mentions your main keywords a few times rather than one that mentions them every other sentence in an obvious attempt to be picked up by search engines.
3: Pricing Your Book
How you price your book is very important, especially around your launch.
During your launch, it's recommended to offer a presale price that's lower than the regular price you plan to set at your pub date. And be sure to do your homework and see what the best price is for books in your genre (see this post for more details about this).
If this is your first book and you're still building an audience, consider using Amazon's Free Book Promotion. 
This increases your reach and gets your ebook onto as many Kindles as possible. Or launch your book at $.99 and then raise this to your ideal price after a few days.
Your aim is to price your book so it maximizes both sales and royalties.
You want to make as much money from your book as possible, but not if it limits how many people you can reach. 
If you price your book at $6.99 and best sellers in your genre are priced at $3.99, you may make more money per sale but have fewer sales than if you go with a lower price. 
And fewer sales means fewer readers who discover your book.
There's no exact formula, but authors who want to build a long term career should focus on building their audience. 
The more people that read your books, the better.
4: Free Promotions
If you enroll your book into Amazon's KDP Select program, you can promote your book for free every 90 days (for up to five days). 
This is a great way to market your book and reach new people, but it does come with one big sacrifice: exclusivity.
If you want to be part of KDP Select, you have to give them exclusive rights to your ebook. 
This doesn't affect your paperback or hardcover editions, so they can still appear in other online bookstores.
But it does mean you cannot publish your ebook on any other platform.
Does this matter? It's debatable. 
Amazon is by far the most popular online bookstore. 
Yet having your book appear on Apple's bookstore, Barnes and Noble, and the countless other virtual bookstores is great for exposure.
What decides it for most authors is that the books enrolled in KDP Select garner royalties for pages reads. 
Authors get paid at a rate that varies month to month but hovers around a half-cent per page. 
For a 400-page book, that translates to about $2. 
That royalty is in addition to the book sale and only applies to the first time a buyer reads the book. 
In addition, you also get royalties from readers "borrowing" your book through Kindle Unlimited, an online lending library.
For me, my page reads royalties greatly increase my monthly revenue for my books, and that's why nearly all my books are in Select. 
But you have to decide for yourself which is the best course. 
Some authors don't like the idea of Amazon having exclusivity and their books unavailable on other bookstores.
Offering your book for free for one to five days, when done alongside advertising and promoting this free offer, can result in tens of thousands of readers downloading your book. 
And while many of those readers may never read your book, some will, and that can be a source of new fans.
5: Book Giveaways
Running book giveaways is another great way to reach new readers. 
It's similar to a free or paid promotion but gives your readers an added incentive to not only participate themselves, but share it with their own friends and followers.
For instance, you can require specific actions for a participant to qualify to be entered into the contest. 
If you use sites like Rafflecopter or KingSumo for your book giveaway, you can set certain rules like these:
Refer five friends to enter the contest with you

Share a link or comment on a post

Provide your address and social media accounts for further entries
Whenever you run a promotion or giveaway, it's so you can get your book in front of new people. 
This is how to market your book over the long term. 
On your own, it can be difficult to achieve, but when you involve other readers, you can build momentum and reach many more people. 
Consider doing book giveaways with other authors. 
I do this often, and the book I throw into the mix always hits the tops of the best-seller lists. 
That's because there are multiple authors sharing in the group promotion.
You can get as creative as you like with book giveaways, offering gift cards, vouchers, or other cool book swag in addition to copies of your book.
6: Reviews
Reviews are an author's best friend. 
They provide instant proof to potential readers that other people have read your book. 
They give them an insight into what they liked. 
Without reviews, it's just you as the author telling your readers that your book's great.
Readers are often skeptical. 
They only have so much time to read so many books. 
They want to know yours is worth their time. 
They're not sure if they can trust you, but if your book has dozens of reviews from different people, that's the sort of social proof they can trust.
Whether this is your first book or your tenth, reviews are important.
I've written a separate article that shows you how to get free and honest reviews on Amazon. 
It guides you through the process I use for my own books, including proven methods that I've seen many authors use.
It doesn't matter if you're launching your book or it's been in the marketplace for years, it's never too late (or early) to gather real, honest reviews. 
They're an essential part of any book marketing plan, and they'll only become more important as more people publish more books.
7: Influencer Outreach
When it comes to promoting your book, nothing can have a greater potential impact than collaborating with other influencers. 
An influencer is anyone in your industry (or related to your book's genre) that has an established audience. 
It doesn't have to be someone with millions of followers. So long as they have built trust and rapport with their audience, they can become a trusted ally for your book. 
Here are some of the types of influencers:
Podcasters

Bloggers

Social media influencers

Speakers

Journalists

Fellow authors
If a relevant influencer mentions you in an email newsletter, promotes you in a blog post, or talks about you on their podcast, it instantly builds trust between you and their audience. 
Through association alone, this audience is more likely to buy your book (and actually read it) than if they find your book through a random search.
Influencers can have a major impact on your exposure as an author, so always be open to connecting with people who share a similar audience. 
If you have a podcast or video channel, invite them onto your show. Offer to write a guest post for their blog. Share their own projects and offer to promote their next launch to your own audience.
Building relationships with influencers doesn't just happen. The sooner you connect with them and become a valued acquaintance, the better. 
Oh, and quality is always more important than quantity! 
It only takes a few influencers to help your book go viral.
8: Email Marketing
Building an email list is possibly the most important thing you can do for your long-term writing career.
As soon as you publish your book, you hand over a lot of control to other outlets. 
If your book appears in Apple or Google Books, they control whether to keep it on their shelves. 
Amazon keeps your readers' details. 
Even if you build an engaged community on Facebook, it's actually Facebook's community, not yours.
Whereas when you build an email list, you take control and own what you do and do not do with it.
You get to choose what you say and how often you say it. 
For as long as someone subscribes to your list, you can promote your book and future books you haven't written yet. 
You can invite those on your list to reply and spark a one-on-one conversation. 
Nothing else comes close to building your own email list. 
It should be one of your top priorities as a writer.
If you haven't started, now is the time to begin. 
Start small with a simple platform like Mailchimp or Aweber, or create separate funnels for different types of readers with a tool like Convertkit or ActiveCampaign.
If you already have an email list, regularly devote time to it. Send out regular blasts. 
Delete inactive subscribers, provide value to your existing readers, and think of new ways to build your list over the next few months. 
If you use email to provide genuine value, it can quickly become your most valuable marketing asset.
9: Guest Posts
Another tried-and-tested method to promote your book is to contribute to another person's blog, either with a guest post or an interview.
No matter what your genre is, there are dozens of relevant blogs, newsletters, and digital magazines that cater to your ideal reader. 
By writing a guest post for them, you can connect with new readers as well as developing relationships with other influencers.
By searching a platform like AllTop or Buzzsumo, you can easily build a list of relevant blogs and sites. 
From there, build relationships with the people who own these blogs. 
Promote their posts. Comment on them. 
If you're able to share their work in some way, do.
Think about how you can provide value with a genuinely helpful and interesting post. 
Most bloggers love to have people guest post on their site because it means new content for them without having to do all the hard work themselves. 
The problem is, they don't want to lose their audience's trust by sharing an article that offers no value and is poorly written. 
So be sure to carefully study the kind of content a blog features, and make sure your post is well written and perfectly edited. 
If you build their trust, they're more likely to accept your submission.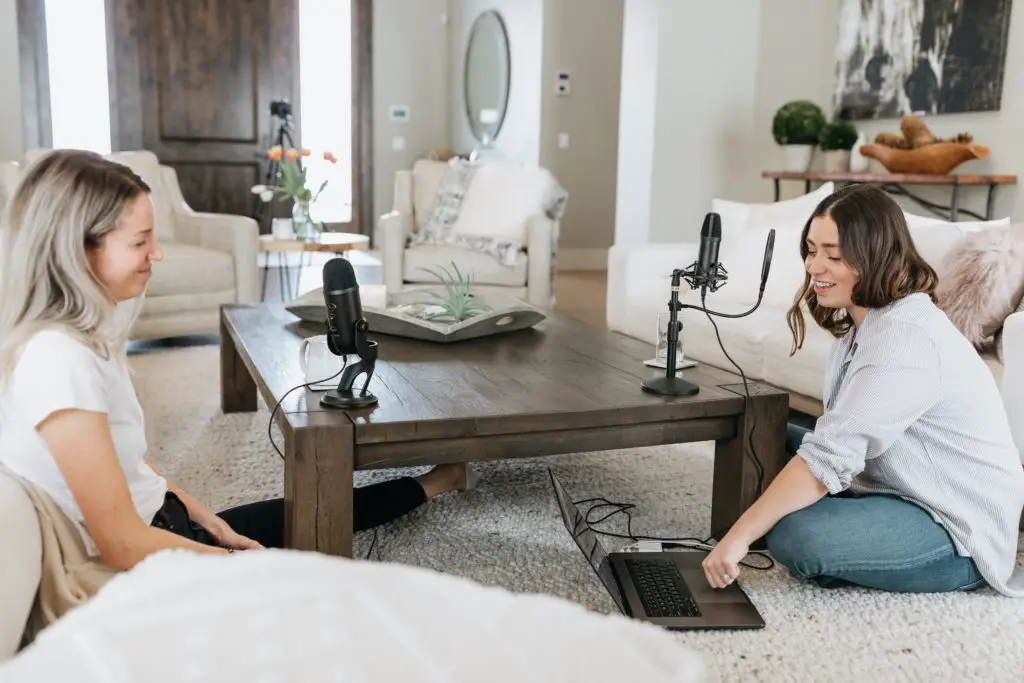 10: Podcast Interviews
Similar to guest posting, there are dozens (if not, hundreds) of podcasts relevant to your genre. 
Not all these podcasts accept guests, but many of them do. 
Podcasts that showcase hosts interviewing and conversing with guests are the most common type of podcast around.
Appearing on a podcast is one of the best ways to talk about your book in a casual manner.
It's also a great way to share more of your own story and your passion for writing. 
It may be a little scary doing your first podcast, but I've come to love doing them more than anything else. 
Hosts are often funny and engaging and make their guests not only relax but laugh. Give it a try!
In a single thirty-minute interview you can build instant trust with potentially thousands of listeners. 
Better yet, these podcast episodes remain online indefinitely, introducing your book to new people each week.
You can join a service like MatchMaker that introduces you to relevant podcast hosts looking for guests, or simply search a directory like Apple Podcasts, Spotify, or Stitcher for shows that match your genre.
You can also research other authors similar to you and see which podcasts they've appeared on.
If the podcast host accepted them onto their show, they may accept you too.
Whenever you launch a new book, appear on as many relevant podcasts as possible. 
But don't stop once your launch ends. Be on the lookout for new opportunities. 
Each time you appear on a new show, it gets your book in front of more people and helps you build credibility.
11: Book Clubs
This is often overlooked by authors, but book clubs are a great way to promote your book. 
If there's a book club close to you, offer to attend and answer any questions. 
It's a great opportunity to meet readers in person and build a rapport with them.
Yet there are online book clubs, too, taking place in forums on various sites. 
Search around and find those that align with your genre. 
If you can get into conversation with those running the book clubs, you may get the opportunity to recommend your book to them.
The best part about book clubs is that the people who participate are avid readers. 
They love their books and often tell their friends about the ones they love the most. 
12: Build a Community
Although you'll find existing communities like book clubs, there's nothing stopping you from creating your own. 
Be it a forum, Facebook Group, or a new community on a platform like Goodreads, creating your own tribe is a great way to promote your book (as well as interact with other writers and readers).
There's a fine line you walk when building your own community. 
You want to promote your book, but unless you already have a loyal audience, you'll need to offer more than just conversations about your own work. 
Here are some tips:
Invite other authors to share their stories

Interview agents, publishers, and publicists

Ask readers to share their favorite books

Run your own book club or reading challenges
Building a community is a great way to establish authority. 
So long as you provide value, there's a chance it will result in an increase in sales for your own work.
13: Paid Advertising
Most of these book marketing strategies so far have focused on organic growth. 
They're cheap to do and help you build long-term momentum. 
This is fine, but you'll often have to create short-term success if you want to give your book the best chance of staying relevant.
This is where paid advertising comes in. 
There are dozens of sites that you can pay to promote your book. 
While Bookbub is probably the most desired and pricey, they accept very few submissions, but don't let that discourage you from submitting monthly. 
I've sometimes had to try six months or more to get one of my books accepted for a one-day "deal," but the returns have often paid off in thousands of dollars in revenue from sales and page reads. 
Know, too, that Bookbub offers paid ads that are different from their "daily deals," and they're similar to Amazon and Facebook ads.
There are lots of other sites that ask reasonably small fees to promote your book, and it can be productive to advertise on a handful of sites at the same time when doing a launch or special reduced-price or free promotion.
Some of these are Bargain Booksy, FreeBooksy, or Ereader News Today.
Amazon ads are the primary funnel for my book sales, but it can be difficult to learn how to successfully market using sponsored ads.
I'm fortunate to have a company doing my advertising for me, but they take on few clients, and there aren't many companies that do Amazon advertising for authors. 
You can use Amazon's advertising platform to promote your book in searches, across related book titles, and even over targeted email broadcasts.
You can also do paid advertising on social media sites, such as Instagram, Twitter, and Pinterest. 
The cost of paid advertising can quickly stack up, and some methods are more expensive than others. 
You can tailor your advertising specifically around your budget. 
It's a great way to test the water and see how effective your book cover and copy is. 
If things go well, you can increase your budget. 
If not, you can cancel your campaign.
If you want to promote your book effectively, at some stage you'll likely need to pay for advertising. 
Consider budgeting for ads in your book marketing plan.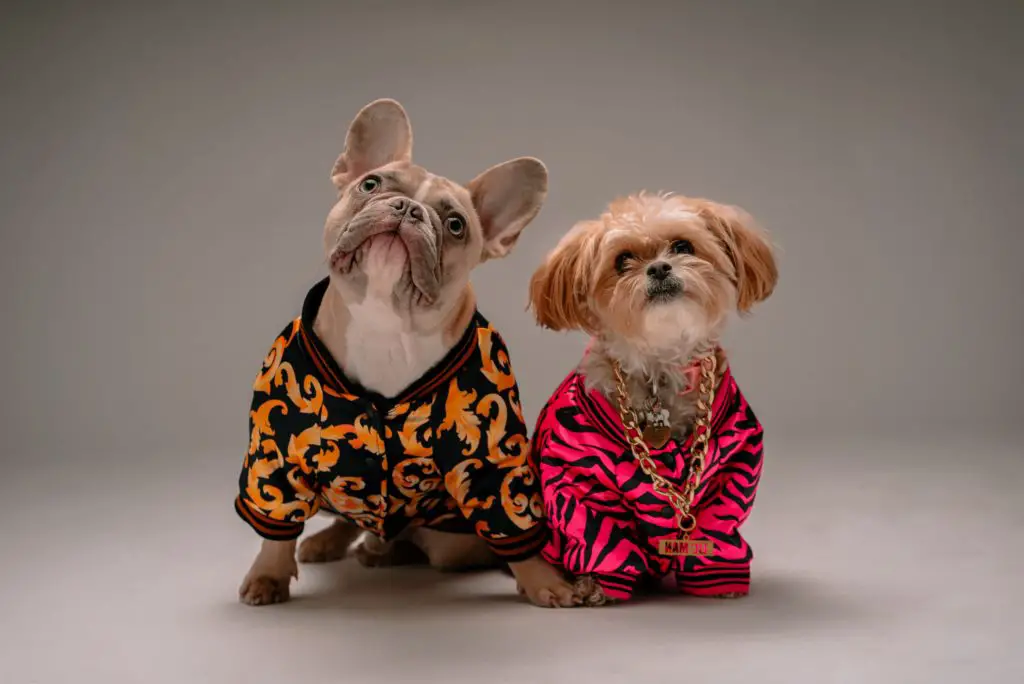 14: Book Swag
While swag is generally given away at in-person events, you can still use swag in your promotions via mail. 
If you collaborate with book clubs, attend book fairs or conferences, or get in front of your readers in person, having some book-related products is essential.
You may want to sell some of this book swag, such as T-shirts, notebooks, and hoodies. 
It's a great way to create a new revenue stream and promote your book at the same time. 
There are lots of sites online that sell custom promotional materials. 
Often it doesn't cost much to get your name, website URL, book title, cover image, and blurbs printed on badges, stickers, bookmarks, or pens.
Most people enjoy receiving free gifts. 
Not only does it help you build greater rapport with them, it gets your name and your book's title and cover out into the world.
Book swag is most effective if you go to real-world events, but you can achieve the same results through online contests and email campaigns and when you appear on podcasts. 
Get creative, have fun, and always be open to new ideas.
15: Write More Books
This final book marketing strategy may be the most important and powerful of all:
Write another book!
You're a writer, so write.
It's a grueling process, and once you've finished one book it may be the last thing on your mind to start another. 
It's easy to get caught up in a book launch and all the marketing that comes with it. 
Yet, the most successful authors are those who always find the time to write.
Each book you publish increases your chances of success—both in the short and long term.
Whatever stage you're at, never forget this. 
Your next book should always be on your horizon.
How to Market Your Book: Next Steps
Maybe you love marketing. Maybe you hate it. 
Either way, after reading this post you hopefully see how promoting your book doesn't have to feel impossible.
Once you have your book marketing plan, have fun with what comes next. 
Experiment. Test new ideas. Engage with your readers and build a rapport with them.
There are no rules other than the ones you create. 
There's no perfect book marketing strategy. 
Each author is different.
What's important to remember is that marketing your book is important. 
How you do it is part of the fun. But doing it is essential!
As a parting gift, I'd like to share my free guide: 8 Secrets to Big Book Sales on Amazon.
This guide not only goes deeper into some of the book marketing strategies discussed above but focuses on tactics specific to Amazon. I wrote it to better set you up for success. 
Not just around your next launch but over the course of your entire writing career.
Featured Photo by Steve Johnson on Unsplash