I know. You cringed when you clicked on this post. I hear you saying it. You hate marketing. Even if you've never done it. However, you can't expect to see any success with your books if you fail to market them. You know you have to do it. Kinda like having to go to the dentist. Or pay your taxes.
It's painful.
Believe it or not, some authors enjoy the challenge of marketing their newly published (or about to be published) book. They love all the tension, buildup, and anticipation as they tick off all their strategy items and count down to the moment of launch. That's not me. Probably not you either.
No worries. In this post, I'll curate the basics, touching on the key components you need to think about as you begin to create a timeline.
If you're like most writers, you're also an introvert, so the idea of having to push your shy self out into "the world" and shout from the rooftops to get interested in your book is a terrifying prospect. Honestly, it doesn't have to be like that.
But it does require careful, strategic planning, and that means putting aside substantial time to create a book marketing plan.
You've probably heard that something like 80% of all businesses fail in the first year because they don't have (and execute) a viable business plan. I started a few businesses in my day, and I took a semester class at my community college on writing a business plan before I opened a bed and breakfast on the Northern California coast. A lot of money was riding on the success of that venture.
Because I did my homework (which took hundreds of hours, to be sure) and created a terrific business plan (and implemented it), my inn quickly became not only lucrative, it averaged way above any competition and statewide occupancy averages for the entire thirteen years I ran it. Plan your success, then execute your plan!
The good news is you don't have to reinvent the wheel. You can find online and in books and podcasts a trove of great tips and resources on creating a smart, savvy book marketing plan, though sifting through the huge volume of content could take up years of your life (and new marketing funnels and trends mean these are ever shifting for greatest success).
The other good news is that once you create a killer marketing plan for your book, you can basically use it for all your future books, with a tweak here and there.
Why Book Marketing Is for the Long Haul
This isn't just about launching your book, though that's part of it. A book marketing plan takes the long view—the career view. You aren't in this for a short sprint to hit the best-seller list with one book and then rest on your laurels while you binge on old TV shows while eating bonbons (though, it's tempting, I know).
Sadly, your book isn't going to market itself. Maybe if you have gobs of money, you can hire publicists and marketers to do some of the tasks you don't really want to do. But they can't do everything for you. In fact, the most important aspects of book marketing have to be done, yes, by you.
Why?
Because ultimately readers aren't just buying your book. They're connecting with you, the author.
Writers want their readers to form a kind of emotional bond with them, which manifests in loyalty and enthusiasm. And this is particularly true if you are writing a nonfiction book on a topic that speaks to a need of a segment of the population. It's my opinion that a writer shouldn't just want sales; she should want devoted fans.
Fans who want to read everything she writes. The kind of fans that are quick to recommend her books to both friends and strangers. And that means personally "showing up" in your marketing. No hiding behind the curtain, sorry. But that doesn't mean you have to take up public speaking before large audiences either. You can find your comfort level.
This is what "platform" is all about. Picture a flat concrete slab. Then imagine yourself painstakingly building a metal scaffolding, piece by piece, until it's ten stories tall. The sturdier the platform, the higher it can go—allowing you to be able to stand at the top where everyone can see you.
It's a process.
So let's take a look first at some of the currently successful book marketing strategies that you can do, all from the comfort of your couch (if that's where you roll from). But before we dive in, you probably know where I'm going …
How to Create Your Book Marketing Plan in 3 Steps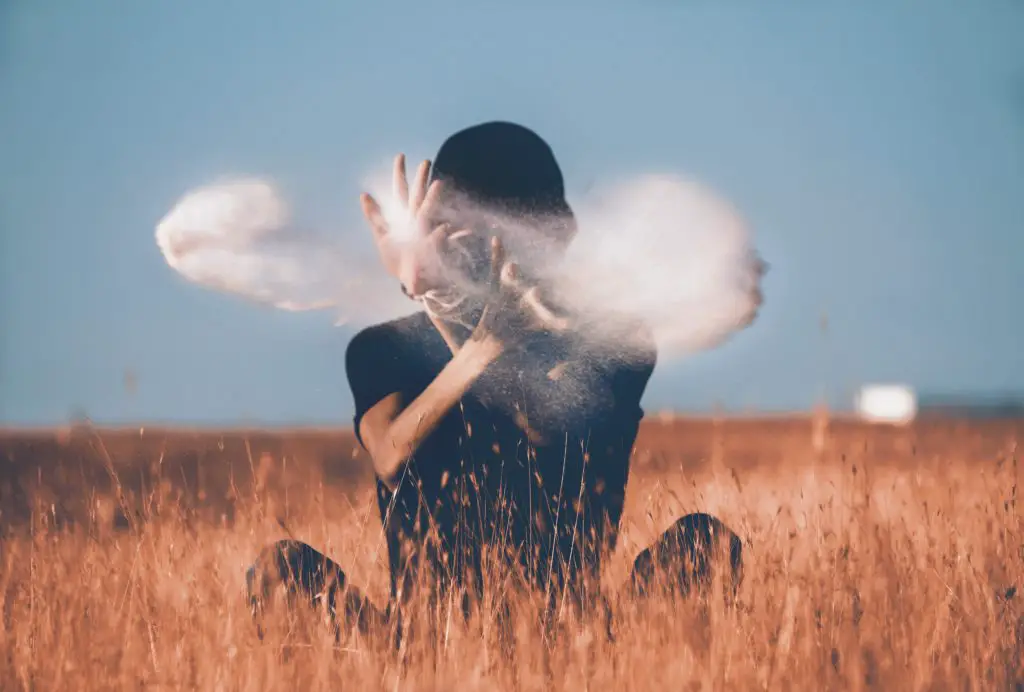 Photo by Aziz Acharki on Unsplash
Step 1. Identify Your Target Audience
If you've read posts from me over the years, you've heard me say this countless times: you have to identify your target audience.
Your book is a product you aim to sell to customers (readers), and, as with any product, you have to know exactly who is going to want to buy it and why. Some writers think that going broad is the ticket. Makes sense, right?
You want to attract a wide readership so you can sell tons of books. But experts will tell you that appealing to a narrow audience is best. You'll find more enthusiastic fans who read your type of book, and you'll winnow out those who don't, which means your marketing efforts (and dollars) will be used wisely for best results.
A nonfiction book taps into the subjects or topics a reader is interested in, whether it's a self-help book, a travel guide, a cookbook, or social or political commentary.
All marketing efforts are going to address that specific interest of the target reader.
With fiction, it comes down to reader taste and genre.
Every genre and sub-genre draws a specific reader, and while many people read multiple genres, there are expectations attached to each one. When I read a thriller, I expect a much different type of reading experience than when I read epic fantasy. But marketing to your target audience isn't just about knowing how to write to your genre and describe your book in a way that will help your book fit alongside similar books (preferably best sellers) in the marketplace (though that is extremely crucial!).
It's also about understanding the type of reader you are aiming for.
What do I mean?
Well, one consideration is obvious: age. There are certain demographics (and psychographics) that have to be considered, and I see this issue come up a lot in the manuscripts I edit and critique. For instance, a writer client will tell me they're writing an adult mystery novel, but the characters are in their teens, the chapters are short and lacking depth and sophistication, the dialogue is shallow, and the goals are juvenile. No way is this a book for adults.
The way a novel is written and what characters populate the story informs the audience to a great extent. This is why I harp on researching your genre to drill down to a very specific niche genre and understand who reads these books.
Age isn't the only demographic consideration. As with any product, marketing researchers will take into consideration other factors, such as education, where someone lives (state, country, rural, urban, etc.), gender, and ethnicity. Some of these factors may not be relevant for your audience, but some may be.
Drilling down to specifics regarding your audience will help you target them best.
Some book advertising sites like Facebook, Amazon, and Bookbub allow you to be very specific in your targeting, including giving you the ability to list similar authors and titles to target those readers. You need to know which authors and titles are most similar to you and your books. If you can't easily fit your book into a genre or niche, you're in trouble.
It's back to the research to find that perfect slot for your book to fit into, and then do your homework to ensure your book is not only written for that target audience but also has an appropriate title, book cover, and book description (written in the style of best sellers in your genre).
Some recommend you do a lengthy survey to collect data on your target readers, asking, for example, who their favorite authors are, what their income is, how many books a month they read, where they buy their books, and what movies they like.
Seriously, doing a survey, getting enough results to matter, and sifting through all the responses to come up with a picture of your target reader, to me, is a waste of time. You might end up with such a range of data, you won't know what to do with it. And if you do learn that most readers of your niche genre like suspenseful movies (and that's because they read suspense/thrillers), how does that help you?
Truly, the best way to home in on your target audience is to carefully select your niche genre, write to that genre so your book will read just like those best sellers, and market and promote to that audience by making sure your cover, title, book description, keywords, and all marketing elements (use of specific of Twitter hashtags, for example) line up for that genre.
That's how your readers will find you.
Step 2. Make Your Books Marketable
There are two make-or-break elements to your book marketing success:
1. Your book cover.
No doubt you're aware of how critical it is to have a terrific book cover.
Not only does your cover need to look similar to best sellers in your genre, it has to be legible when reduced to a thumbnail image.
Your cover needs to convey these three things: your genre, your tone or mood (for example: light, humorous, serious, heavy), and your topic or plot.
Of course, one image isn't going to get across everything.
But if you do your homework, you'll see what will be best for your cover. Certain colors lend to specific moods.
Surely if you are writing a tense international thriller, you aren't going to put pink and orange butterflies in a bucolic scene with some frilly font for your title.
One other pointer: Don't load up your cover with a lot of extra copy.
Title and author only. Or maybe a brief endorsement (from someone with some name recognition).
It's a good idea to put the words "a novel" on the cover of a book whose title might be misconstrued as nonfiction (for example, Zondervan did this with my relational drama Someone to Blame).
Again, follow the examples of best sellers in your genre.
2. Your book title.
Just as important as your enticing cover is your title.
Titles not only have to fit the genre and be catchy, but they also need to hint at what your book is about, whether fiction or nonfiction.
With nonfiction, you'll usually have a short (2-3 words) intriguing title, followed by a lengthy subtitle that describes specifically what the book is about.
With fiction, your title needs to capture the mood or tone of your book as well as hint at the plot, topic, or theme.
For more depth on this topic, read this post.
Step 3. Create a Plan for Getting New Readers with Proven Book-Marketing Strategies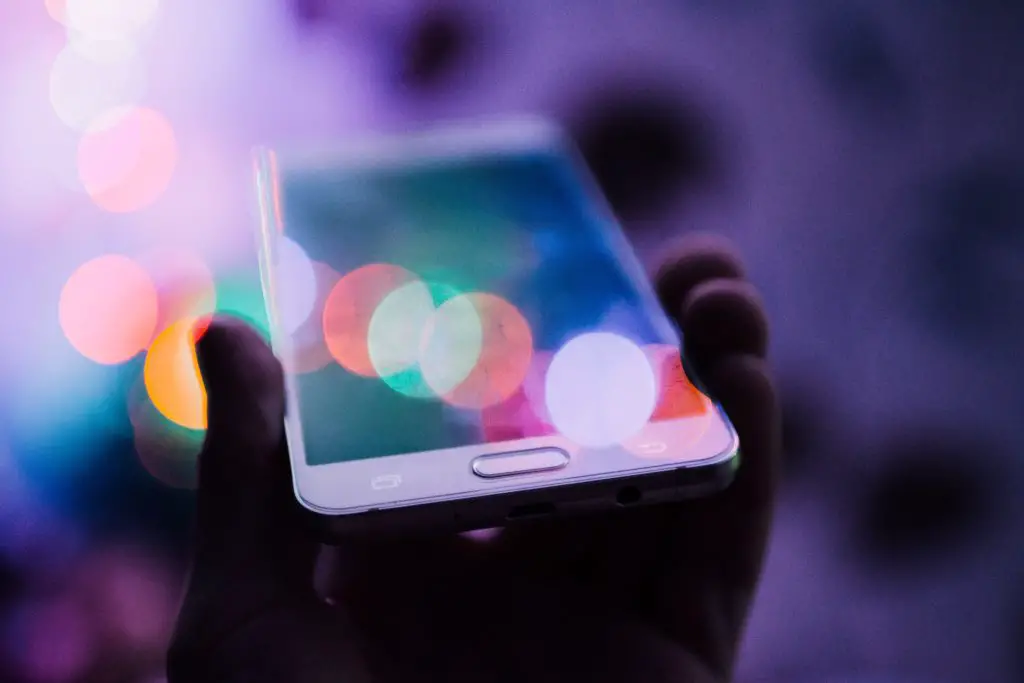 Develop the Right Kind of Presence on Social Media
Hopefully, you're already on social media, you've created a website and blog, and you've been gradually building some kind of online presence. Maybe you've even started your mailing list, which, I learned way too late, is the most important thing an author can do.
People seem to sigh in relief when I tell them how much I loathe social media. They secretly do too (misery loves company?). We all know its pitfalls (addiction, distraction, divisiveness, makes us neglect our families, etc.), but it is also a great asset for writers when it comes to book marketing.
I agree with the recommended 80-20 rule: spend 80% on social media providing helpful and/or uplifting content that isn't about you or your books and the other 20% on marketing and promoting your book.
However, even that 20% on promotion shouldn't be obnoxious sales blather. Think about how you can share cool things about your book without sounding desperate or pushy. One great way to promote via social media is to share quotes (blurbs, reviews, endorsements) from others who raved about your book.
This all takes time.
You aren't going to build a huge following on social media or get fifty thousand on your mailing list overnight. Patience is not easy, especially when it seems to take forever for your book and your brand to get traction. But remember: you're building a career, and you're in it for the long haul. Settle in.
The more you focus on building relationships, being genuine and humble, and sharing out of your enthusiasm instead of your desperation for success, the easier (and more enjoyable) marketing will be.
If you work now to build your brand and audience via social media (use the platforms you're most comfortable with and where your readers congregate—you don't have to cover them all), you'll have an audience ready to hear about your book when you're ready to start promoting. There are reams of information on how to build a platform and brand, and this post can't go into all that content.
But here are some key things to keep in mind as you use social media:
Be real. Let your personality come through in an honest and transparent way. We all hate phony, pushy salespeople. You don't want to "push" people into buying your books. You want to "pull" (entice, draw, romance) them into your tribe.
Be consistent with your marketing. Use the same professional head shot, choose a color or two for a consistent look with your materials and website, and have specific images that identify you (logo or your book images) across all platforms.
Be conversational and engage. Remember: only 20% of your activity on social media should be shameless self-promotion. Your aim should be to build a faithful fan base, which will pay off in more than sales throughout your career.
Don't be everywhere and spread yourself thin. Pick just a few social media platforms you enjoy being on and spend time making them productive. You might create boards on Pinterest on topics related to your book, which can draw those who have the same interests to land on your website and join your mailing list (for example, see one of my boards for my Westerns under my pen name here). Think quality not quantity.
1. Seek Out Guest Blogging Opportunities and Interviews
Guest blogging is probably one of the best ways to promote your books and brand. When I launched Live Write Thrive, I took the advice of a successful entrepreneur and spent time writing some great blog posts, then pitched them to top bloggers.
I wasn't a blogger. I had written lots of novels, some traditionally published and some self-published. I didn't want to blog. Little did I know that guest blogging would take me from unknown to prominence in just a few short months. My aim was to direct writers to my new website, and if I'd only written posts for my own blog, I doubt I would have seen the explosive traffic I did.
The objective is to direct all traffic to your website (so be sure to create a fantastic one and do it yesterday, if you haven't yet!), so you can capture emails for your mailing list and build that fan base.
And, to me, the best way to get high traffic to your website is to leverage other people's content and audience.
I guest-blogged on about a dozen top writing sites over a period of a few months—some sites had around 50,000 visitors a week.
Think of all those people reading your blog post, which would be on a topic of interest to those readers—a topic that your book deals with (fiction or nonfiction). These are all potential fans. When you guest blog, you get to have a short bio section at the bottom of your post, which is where you link to your website or book, or mailing list.
I can't emphasize how important this element is to your book marketing strategy. You can also share excerpts from your book in these posts and in your own blog posts. A tantalizing passage can move a reader to check out your book online and maybe purchase it. I've done this countless times and have received emails from readers saying they were so intrigued, they bought my book.
Don't say you can write a blog post! You're a writer. If you can write a book, you can write an 800-word blog post.
However, you need to do your homework. Not only research to find blogs that will be perfect for your topic(s) but also read the posts on those blogs to see their style. You want to write posts that will be perfect for each specific blog.
(There are lots of articles that teach how to write a great blog post, how to find top blogs, and how to pitch to bloggers.)
Whether you write fiction or nonfiction, you can find blogs online that deal with topics related to your book. Of course, nonfiction is much easier because of being topic focused. Even if you think your novel doesn't highlight any specific themes or issues that would interest a blog reader, with a little thought, you surely can come up with something.
Your novel might deal with marital conflict, raising teenagers, losing a loved one, the Civil War, or searching for buried treasure. Whatever your topics, there are blogs out there that will be happy to have a post about them. And don't forget blogs that feature books and authors!
Plenty of blogs highlight author interviews or excerpts from novels. The venues for you to promote and market your book via blogging are myriad. All of this—building your platform via social media, blog posts, podcasts, doing interviews—falls into what's called brand awareness. Over time, as people see your name and your book popping up on posts and ads, you become familiar enough for a reader to pay attention.
If you only run a few ads or maybe show up on one podcast or guest blog to promote your book, your exposure will be very limited. But if your name and books are popping up all over, continually year in and year out, that name recognition will grow, and your fan base can build exponentially.
These are just a few important preliminary steps you need to pay attention to when strategically designing your marketing plan.
2. Strategize Your Advertising Efforts
There are countless ways to advertise your book, but much depends on how much you want to spend and how many hours you want to put into advertising. Assume, when putting your book marketing plan together, that you'll need to set aside some hours every week to dedicate to this task, to research and schedule ad promotions.
She Writes has a current list of some of the best places to advertise your book. And you may want to plan to make your book free or discounted for a few days every so often to pull in sales and new readers.
If you're enrolled in Amazon's KDP Select (which requires your book be exclusive to their site), you can offer your book for free for up to 5 days during a 90-day window. And if you're not enrolled, you can discount your book for any amount of time to generate sales.
Amazon also has a feature called Kindle Countdown Deals, which is another tool you can use in your plan. And advertising on Amazon using Amazon Marketing Services (AMS) can pay off, but learning the strategies can be daunting. Sadly, there are very few companies that offer Amazon Ads marketing help.
I was able to get my nonfiction writing craft books accepted by Bookads.com, and they are a terrific company (out of Italy), but they are very selective because of the huge demand. Perhaps in time, more companies will offer this service, but in the meantime, you might want to do some research into how to successfully use Amazon ads.
Some social media platforms also have advertising, such as Facebook, Pinterest, and Twitter.
Running ads on the platforms your potential readers frequent should be part of your book marketing strategy.
Of course, much of your advertising efforts should be before and right after your book is released, but you can always run those special promotions throughout the year.
Before you spend a fortune, try out a few sites that are highly rated and see what results you get. I've often spent hundreds of dollars on single and multi-day promotions on various sites and lost money. Though, you never know—some who saw your ad but didn't purchase your book might have taken notice.
Maybe next time they see your book advertised, they'll click to buy. Advertising is all about building that important name recognition.
Step 4. Plan Your Book Launch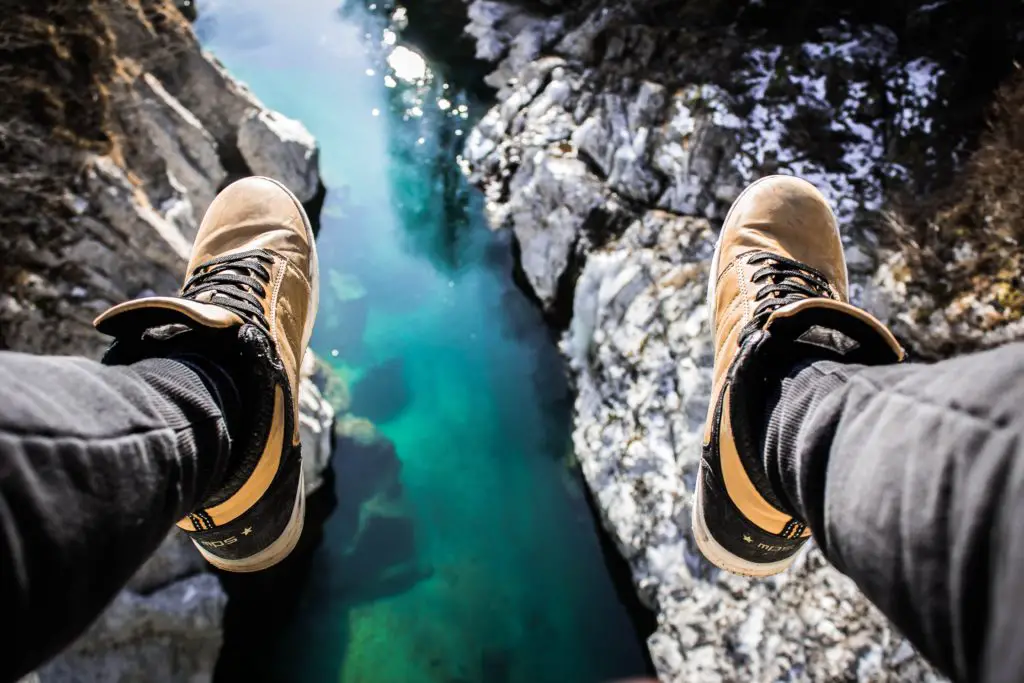 Launching your book could take as much preparation as launching a rocket into space, and keeping track of everything you need to do can be mind-boggling.
You can do this on the cheap, or if you have some money to invest into this effort, you can expand into paid blog tours; advertising on Amazon, Bookbub, and other sites; and hiring a professional to help you with your entire launch.
To avoid a massive headache, consider creating a calendar to help you execute your launch, similar to a strategic plan.
Launching your first book is going to look different from launching your tenth, as will a new installment in a series.
But to keep things simple, let's look at a basic launch time frame, which you can tweak to fit your specific needs.
You should put the same careful consideration into your book launch as you do in writing your book, choosing a title and cover, and writing your stellar book description.
Jericho Writers has a great launch checklist to help ensure you have all your ducks in a row before you start counting down to release.
Joel Friedlander at The Book Designer has a practical simplified form as well.
Let's do a countdown:
Six months before release:
Share your cover design on social media and to your list. Be sure you have your website set up to capture emails (with a lead magnet, such as an excerpt from your novel or something related). You want to grow that mailing list and build excitement over your book.
Put your book summary or pitch up on your website. Again, this is to build interest and excitement. Hopefully you have a great website in place, but if not, now's the time to get that done. Find a half-dozen websites of best-selling authors in your genre that appeal to you and share those with a website designer so your site will look professional and fit your genre.
Three months before release:
Create a buzz on social media using images. You want to make a series of images that you can share to get that buzz going. Bookbrush is a great site to help you make professional promotional materials and ads with ease. Consider making bookmarks or postcards that you can distribute that announce your release.
Give away advanced reader copies to get early reviews. In addition to doing giveaways on sites like Goodreads, you can offer free advanced copies (print or e-file) by creating your own contests on social media or to your list. I use Rafflecopter to give away free ebooks every month. You can also query your list to see who might want to be on your street team and help spread the word.
Share bonus content with your fans. I like to share excerpts, insights into my writing process, cool things I learned while researching, and thoughts about my characters.
Use early reviews in your promotion. Encourage those reading your book in advance to send you a review (since they won't be able to post it online until the book is published) so you have some nice blurbs to use in your marketing.
One month before release:
Expand your marketing around social media. Create Pinterest boards about your new book. Make creative "countdown" posts and images to remind readers how many days until release. If your book is up for presale (highly recommended), you can already be encouraging them to purchase your book.
Send an email blast to your list. Share more excerpts and thoughts about your book to your fans. Tell them what excites you about your story. You'll see that your passion can be contagious.
Launch day and beyond:
Tell everyone your book is live! Send out an email blast to your list and share all over social media and on your website. Update your social media headers to show the book is now available. Thank your fans for their support.
Look for opportunities to continue promoting. Interviews (live, podcasts, guest posting on blogs), more giveaways, and book tours or signings are great ways to grow buzz over your new release. You can also do online book tours, and there are many companies that will plan your blog tour. Also consider doing live chats on sites like Facebook, Google Hangouts, and podcasts (I love appearing on podcasts to chat up my books).
Share your review blurbs. As reviews come in, share those blurbs on social media and use them in catchy ads (use Bookbrush!). Those testimonials will carry a lot of weight even if they don't come from famous people. Put them on your website and include them in your email blasts. Be sure you have your Amazon Author Central page updated and add those reviews in.
Conclusion
Marketing may not be your favorite way to spend time, but instead of dreading it, focus on why you wrote your book and what you love about your story, or how you're passionate about the topic you spent so much time writing about.
Let that enthusiasm drive your marketing, and you might find you actually enjoy the process.
As a bonus, you'll attract readers who will respond with genuine interest and might become lifelong fans.
And that makes all the effort worth it!
Feature Photo by Jake Hills on Unsplash