You know you need one. Or maybe you already have one. But is your author website everything it needs to be? What is the point of having an author website, and what does it need to accomplish?
The answer seems obvious: your website is the place readers discover you and your books and, one hopes, compels readers to buy those books.
But it's not as simple as posting great book descriptions and sharing a few photos of yourself, your cat, and your awesome book covers. So much more goes into creating an effective author website. It's all part of your larger marketing strategy.
There is often a correlation between your website and book sales.
Numerous authors who previously sold barely a handful of books have gone on to make a fortune in sales after revamping ineffective websites, so it behooves any serious author to invest some time and money in crafting one. While a great website is no guarantee you'll become the next bestselling author, it will certainly help you put your best foot forward on your journey to success.
What Are Author Website Basics
It's important that your author website reflects what you write.
Genre plays a big role in the look and feel. But, before you fine tune your site to amplify these elements, here are some simple things to keep in mind as you design a compelling author website.
Make Navigation Simple and Easy
Have six tabs, at most, on your navigation bar. Label them with one or two words. Don't confuse visitors with multiple ways to get to the same pages.
Compartmentalize all your content so people don't get muddled trying to find what they're looking for. Use drop-down menus as needed.
For instance, you might have a books tab on your navigation bar, and when viewers click on that, they get a choice of different series names, titles, or genre groupings of your books.
See how Dean Koontz's website keeps it simple. Rick Riordan's colorful website entices readers with a magical thread to explore all the various books and series he offers.
Don't give viewers a headache trying to figure out how to get to where they want to go.
Reduce Clutter
Use simple, clean fonts. Stick to two or three colors—the colors you use in all your marketing materials.
White space (also called air space) is important. It gives the reader's eyes a rest and helps make the important elements stand out. Too much information on a page can compete for attention and can cause potential readers to navigate away.
Take a look at Tami Hoag's website, for example. She sticks to one font, a couple  strong colors that work for her genre, and lots of "air space" to help make the text and images draw your eye.
Another great example of a balanced display of mood and colors that reflect genre is James Rollins's site.
Rock Your Brand
Present a consistent look. The website should present a tone and style that instantly tells the reader who you are and what you write.
Check out Jennifer Niven's website to see how her brand is showcased by the photographs (as clickable links) stacked on the page.
What Are Some Important Elements for Your Homepage
Your homepage is the first thing visitors will see—what's most important?
People landing on your page might be curious about who you are, but is that really what you want them to be drawn to? It's your books you want to point to, so they should be front and center.
As you brainstorm ideas for your home page:
Showcase Your Books
You want people who visit your website not only to read about your books, but to purchase them. Your website should be a funnel to your sales.
Your homepage should showcase your current book, complete with clickable links so readers can easily find the sales page. (whether it's on or off your site)
Include a Header or Tagline
If there's a specific phrase you use in your marketing, add that to your homepage banner. (see DiAnn Mills' homepage, for an example)
Avoid "Purchase Paralysis"
If you show your books on your homepage, don't add more than three links to sales pages or retailers. Too many choices creates clutter and "purchase paralysis."
Keep Book Description(s) Short and Snappy
Think: elevator pitch, not a lengthy synopsis, which you can link to on another page.
Offer a Free Lead Magnet
A lead magnet is a way to capture the email addresses of your potential fans.
You can have it built into your homepage, or use a pop-up to entice readers to sign up for your mailing list. Give them a reason to want to join your list and get your newsletter or email blast.
Check out how award-winning women's fiction author Ginny Yttrup's homepage features a visually compelling presentation that offers you a free copy of one of her books.
Consider Using a Slider
Many authors take advantage of sliders to showcase their books and events. Tastefully done, it provides readers an overview of an author's collection or newest releases all on the homepage.
See how suspense author Lisa Gardner and Melissa McPhail do this effectively.
Use Video to Spark Interest
Book trailers have come a long way since the days of tacky, corny presentations. Consider creating a compelling book trailer, or sharing a clip of an interview during which you talk about your writing or your latest book.
Henry H. Neff's website is a great example.
Don't Overwhelm With too Much Text
Images are powerful and engaging, so look for that balance of text and images to make the experience less burdensome and much more enjoyable.
Showcase Testimonials and Reviews
If you already have some great testimonials or brief reviews for your book, showcase those.
Include Your Social Media Profiles
Many authors like to connect with their readers on social media (and vice versa), so consider sharing social media icons on your homepage with links to the related pages.
Usually, those are located at the top of the homepage, often on the same side as the navigation bar.
Get Visitors to Stay Awhile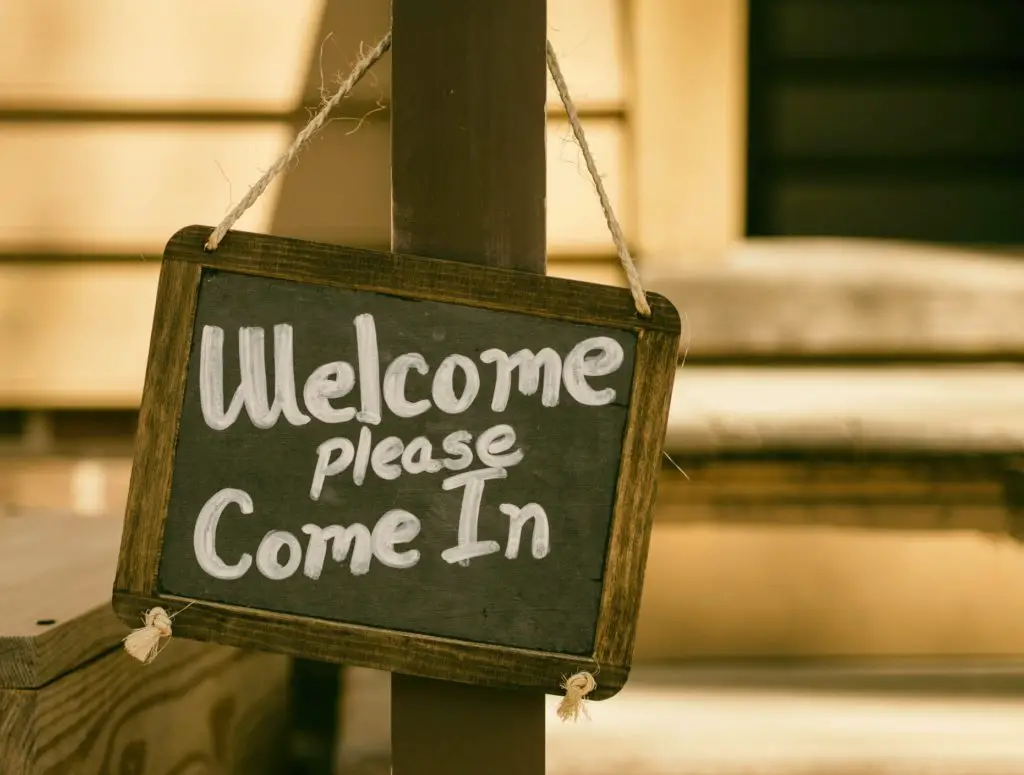 Once visitors land on your homepage, you want them to stay awhile.
Your enticing homepage may temporarily pique their interest, but well placed content will entice them to further explore your site. The longer they stay, the more likely they are to gain interest in your work.
Create a Multimedia Experience
Consider recording yourself reading a passage from your latest release. In addition to a regular blog post, share some riveting facts about a topic related to the premise of your book, or a hilarious or intense personal story that inspired you to write it.
Use Imagery Wisely
Imagery is powerful. And these days, many websites offer animated features that give visitors a cinematic experience. Wilbur Smith uses this tool to pull you into his various sections of content via animation.
Create Anticipation and Curiosity
Consider featuring a contest or giveaway using a countdown clock so visitors know it's a limited offer. This is an excellent way to spark curiosity by promoting your book with a few lines about the story.
Show Off Your Latest Release
The blog posts at the top should be focused on your newest release—how and why you wrote the story, details about the characters, their passions, and struggles.
Everything on your site should point to your books in a genuine, non-pushy way. If your enthusiasm for the themes in your story is evident, potential readers may "catch the bug" and get excited to read your book.
How To Create a Thoughtful "About" the Author Page
Don't skim through this section quickly, your About page should be well thought out.
If a potential reader wants to know more about you, this is your one opportunity to share who you are and why they should stay awhile.
While you want to avoid getting too personal, sharing some things about your life, your hobbies, and your tastes helps readers know  you're human and approachable.
Countless people have written to me about my books because they loved the picture of my giant lab, Coaltrane, and Skritz, my nutty cat that used to knock all my notes off the table.
In addition to helping people get to know you, your About page needs to direct them to other pages on your site—most notably, your books.
Consider sharing a short story about your life—some funny or meaningful moment that shares your heart or validates your expertise in writing in your chosen genre.
What, of value, can you offer your reader that will point them to your books? What will their reading experience be like? Are you promising suspense, a touching emotional experience, a riveting mystery, or a fantastical world full of danger and high stakes?
Some authors put their "About Page" on their homepage (see Tamara Leigh's website), but if you do that, you'll want to keep the content brief.
Be succinct and relevant in what you write about yourself. 
No one cares to read a lengthy autobiography that covers everything from your childhood antics through your teenage angst to all the ups and downs of your writing career.
You're a storyteller, so tell a good short story. Leave out the boring parts.
What Should Be The Other Features of Your Website
Contact Page
Few things are more frustrating to me than visiting a website and having to search (often in vain) for a way to contact the author. I'm surprised when I come up empty, and usually end up having to search elsewhere for contact information.
Authors should be eager to hear from their readers. Providing a way to do this is a no-brainer. Rather than publish their personal email address, many authors use a standard contact form that can filter the spam.
Professional Photo
Some authors put their photo on the homepage, others on the About page. Unless you're uber famous, it's best to refrain from making your photo the dominant feature on your website.
Books Page
Even if you only have one book, you should have a page dedicated to showcasing that book, with a description, reviews, excerpts, and a link to purchase. And, of course, you must display beautiful images of your covers.
Blog
Making the commitment to write a blog is a big decision. It means writing posts on a regular basis and promoting those posts.
But the payoff can be substantial. People searching topics online might pull up your website to read a blog post and discover you and your books.
If you're worried you won't be able to come up with much to write about, have no fear. You can write about:
elements of your stories
how you generate ideas
the places your characters inhabit
current or past events that tie in with your plot or the era in which your stories are set
your themes
the high stakes in your stories
your writing routine
…and more.
Your posts don't have to be long, but they should be well written, entertaining, and informative.
Events Page
If public speaking is your thing, you'll want to highlight your scheduled (and perhaps past) events, and provide a media package and other marketing elements that tie in with your speaking engagements or workshops.
3 Steps for Getting Started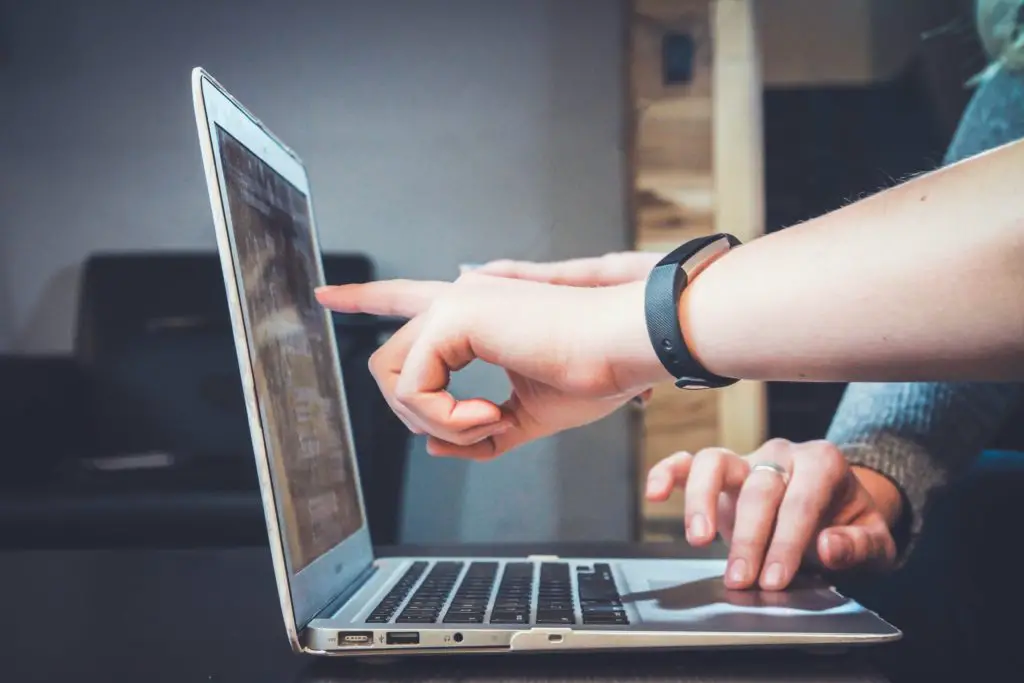 If you haven't started working on your website, here are the steps you'll need to take.
1. Secure a domain name (URL).
While you might assume you can grab your author name and use it for your website (example: JohnSmith.com), it's quite possible it's already taken—especially if you have a common name.
Ideally you want your domain name to include your author name, because readers are going to search for you by name.
One of the key factors that went into choosing Charlene Whitman as my pen name for my historical Western series was the availability of the domain name.
I made a list of a dozen or so names that fit my genre, but the first few names I chose already belonged to authors and/or the URLs for those names were already taken. So when I saw that CharleneWhitman.com was available, I grabbed it.
If your author name is already taken, consider using the name as part of a longer URL, such as JohnSmithBooks.com or JohnSmithAuthor.com.
You could use other extensions if .com is taken, but since that's the most commonly used, it's best to find an available ".com" URL rather than go with an obscure extension and one that might land you in a category of websites that doesn't fit (such as .biz or .info).
Some recommend purchasing multiple domain names—the same name with different extensions or misspellings of your URL, just in case someone types in an incorrect spelling (which might make sense if you have a difficult name to spell).
While there are reasons and strategies to support doing this, for most authors, it's not useful. It can cause confusion, sabotage your SEO efforts, and unnecessarily add to your business expenses.
2. Choose a hosting provider.
In addition to choosing a website builder, you'll need someone to host your site.
There are countless website hosts, and if you're planning to have someone build your website, you can find one that does both (my website designer company is also my host).
Solicit referrals from other authors, and compare pricing, support services, and ease of setup. Because I'm not tech savvy, having a company that is super responsive when I need help or a problem arises is most important.
Some hosts provide free hosting, but that usually means you have to have their site URL as part of your domain name. For example: JohnSmith.blogspot.com or JohnSmith.Wordpress.com.
And these sites, in affording you "free space" to publish your website, might place ads, banners, and other items on your site. You may not have any say in what's displayed on your site, so decide accordingly.
And you aren't going to get technical support, should you need it. You also might be subject to low bandwidth and greater downtime.
3. Choose a website builder.
WordPress is highly popular (about 40% of all websites) and offers hundreds of themes and styles, as well as powerful features and scalability. But there are lots of others, such as Wix, Weebly, Squarespace, and GoDaddy.
If you see author websites you like, figure out which builder the site uses. (You can do this in Chrome by choosing View > Developer > View Source, then do a search for "/themes/" and it will show you the name of the theme right after that word.)
If you don't feel you have the know-how to pick a website builder, you can have a website design firm (that may also offer hosting) do that for you.
If you do hire someone to design your website, do your research and find a half-dozen author sites that have the look and/or features you like best so you can show them some examples to guide their design work.
How To Make Your Website Your Calling Card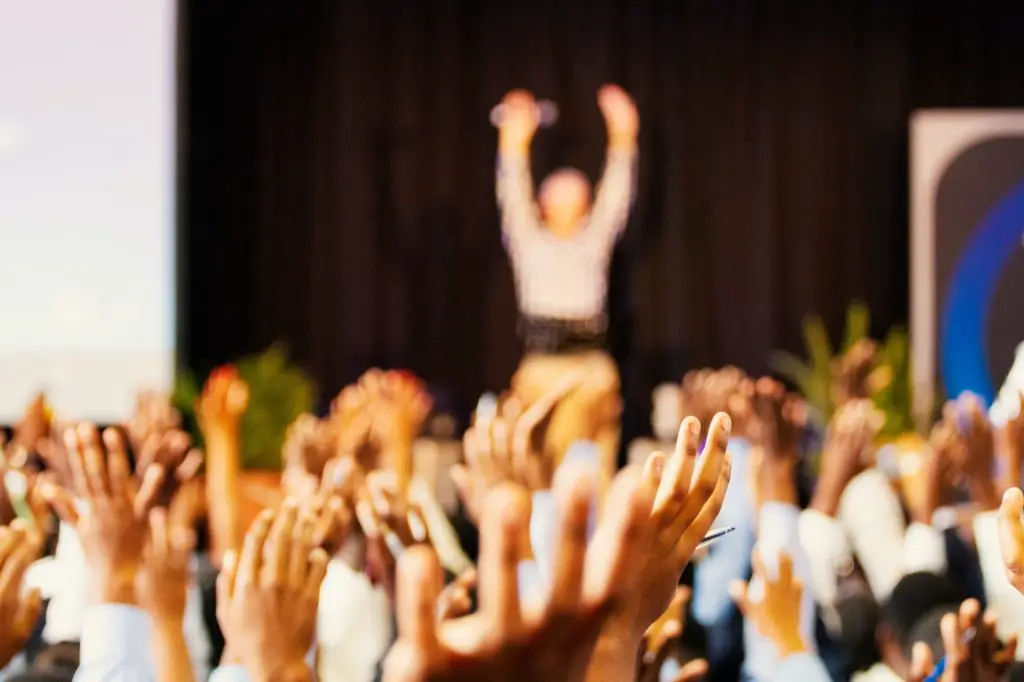 Whether you build your own or hire a designer, you want your website to be a creative, professional, and effective site that showcases who you are and what you write.
Your website is both your calling card and an invitation to potential readers to get to know you and become a fan of your stories. As you write and publish new books, you'll want to update your website pages to keep them current.
Writing regular blog posts and updating your pages helps get search engines to pick up your site in searches. So, don't let your site grow stagnant after you publish it.
Your author website is the most important marketing tool you have, so do your homework.
Research author websites to get ideas for how you want your site to look. Lay out a design for the navigation and pages you want. Decide on a website builder and a hosting company.
Put thought into the content and features you want to have on your site. Your effort will be rewarded in fans and sales over time.